Planning your day has never been easier. ABC Mobile offers route planning to optimize your time and plan routes to your jobs according to your schedule.

The Route Plan helps you:
Plan your day better
Prevent leaving orders unattended
Efficiently attempt orders
Upload an address into your map with the single press of a button
In "My Jobs" List or Map view you can click on "Plan New Route" and optimize the route based on your preferences.
Select the order(s) you want added to your route by clicking the check mark icon, or by pressing and holding the order until you see it check marked. Alternatively you can skip this step and your orders will be added to the route plan
Select your "Leave From" location
Select your "Finish At" location
Choose your Start and End time based on your schedule
Optimize for Earnings or Time
Click "Submit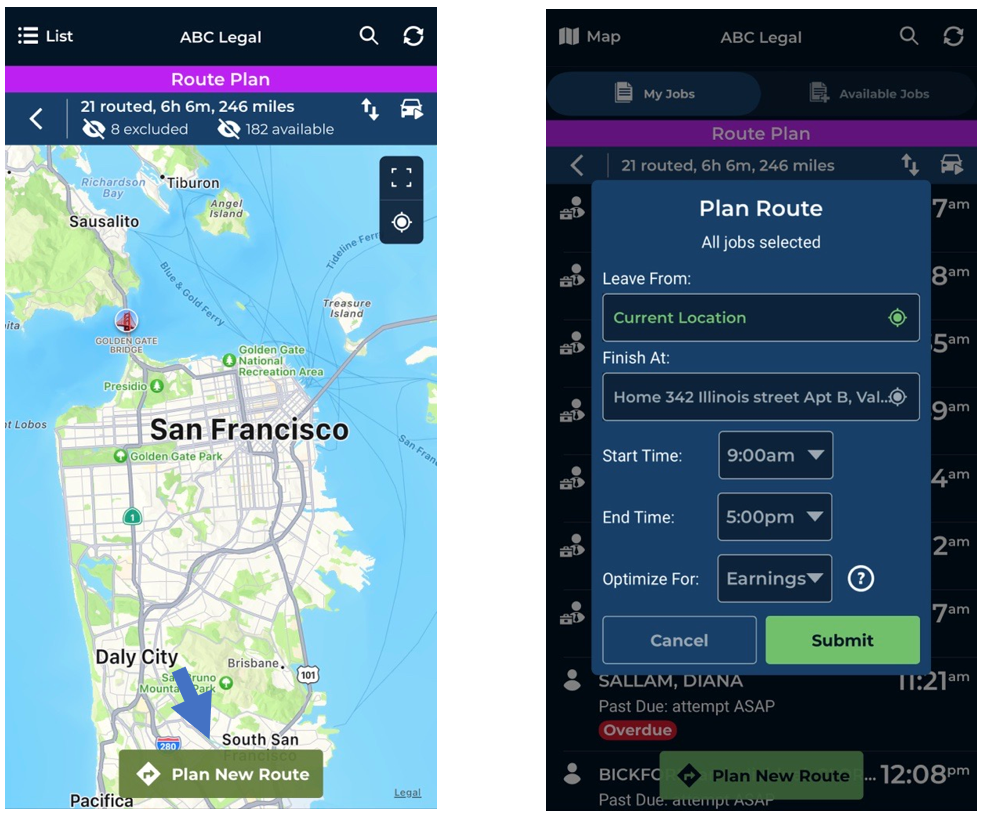 ---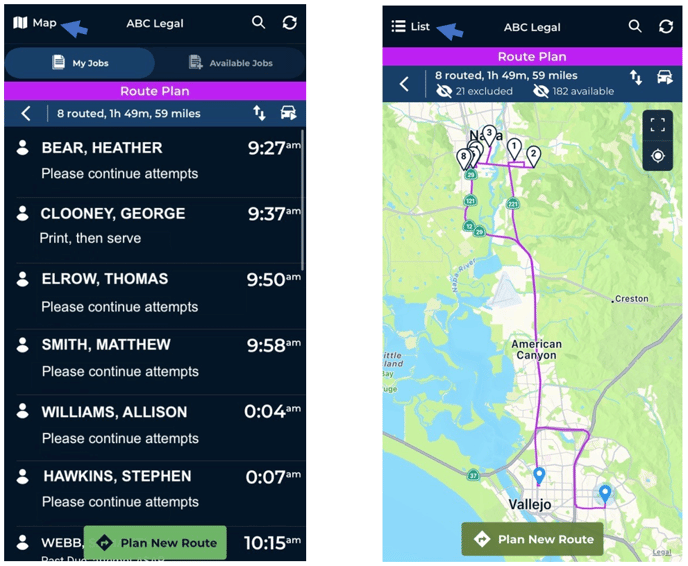 NOT SEEING THE MAP VIEW?
Toggle between the Map View and List View in the upper left corner to switch views!
Each time you reach your desired stop to make attempts on your jobs, keep going through the planned route to complete all stops that have been planned for you until you reach your "Finish At" destination.
At any moment your can change your "Finish At" location or your "End Time" by clicking on "Plan New Route" to modify or plan a new route for your jobs!
Route Plan's Additional Features:
You can reverse the starting point of your route by clicking on the arrows.
Route Plan connects directly to your phone's map and inputs the next address.
You can travel to any given location on your list by selecting it. No need to go in order.